---
---
S Standard Electric Guitar in Natural Flat

The cutting edge of Ibanez design, the S series continues to be a marvel of form and function. Its signature body shape - sculpted, lightweight, and mahogany - is stronger and more musically responsive than guitars weighing twice as much. The S series is still a rock 'n' roll version of a quick, graceful, and potentially lethal weapon.
Dressed in complex of exotic woods, the elegant functioning of the Ibanez S meets the beauty of nature.
Features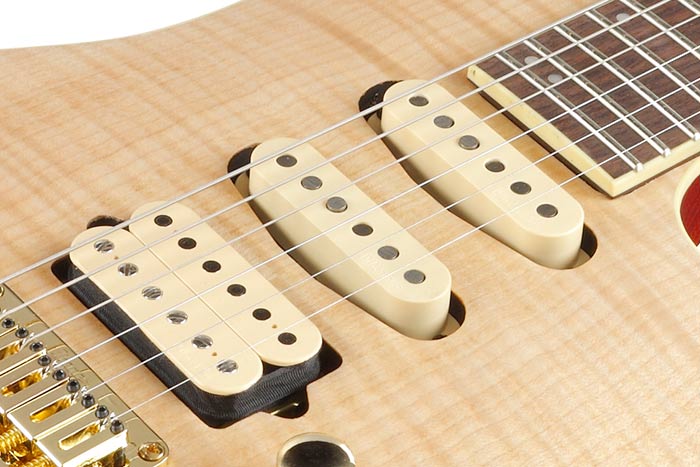 DiMarzio® True Velvet™ / The Tone Zone® pickups
DiMarzio® True Velvet™ and the Tone Zone® pickups provide great dynamic range with warm response.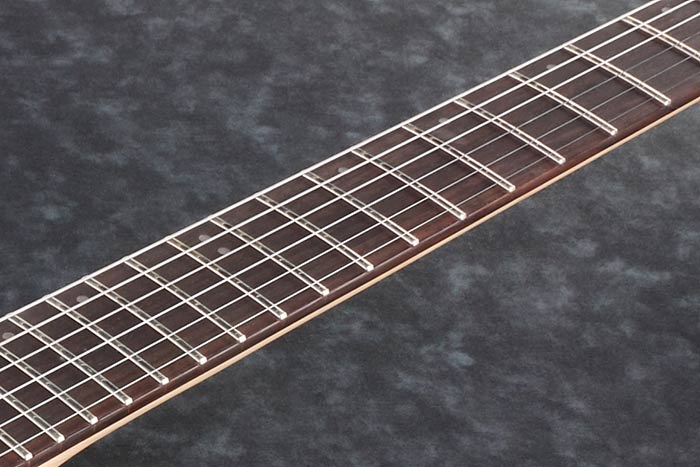 Rosewood fretboard
Rosewood provides a well-balanced solid tone with a focused mid range.
Specifications
Roasted Maple neck

Rosewood fingerboard

Meranti body with Flamed Maple top

Jumbo fret

DiMarzio True Velvet (S)

DiMarzio True Velvet (S)

DiMarzio The Tone Zone (H)

F106 bridge

Gold hardware
SEW761FMNTF
---