---
Estimated delivery: 1-2 Days in Canada.
Free shipping on all orders over $200, some exceptions apply.
---
---
HT550BCN 1st Chair Glide Rider HYDRAULIX "Cloth Top"
What determines the first impression of a drum throne is the hardness of the seat. In the moment a drummer sits down on the throne, he/she understands whether it's a suitable fit or not. The final decision is very simple, but it depends on many complicated factors. After detailed investigations into shape, material, stretch of cloth, and method of sewing, we release the new Glide Rider drum throne—it's an ideal balance between softness and hardness we hadn't tried before this. The Glide Rider is available as a HYDRAULIX model (HT550BCN) and as a tripod-base model (HT530BCN).
Features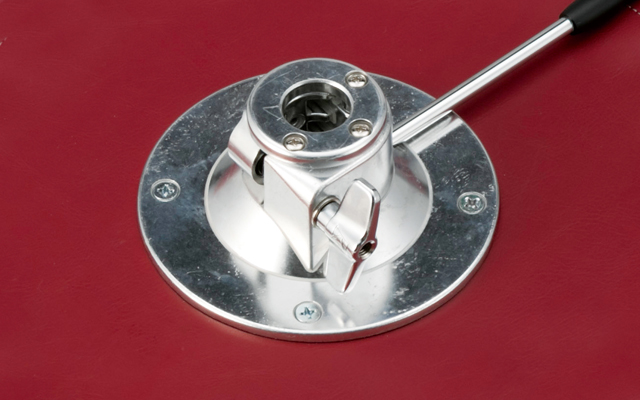 Seat Lock for HYDRAULIX
This is a great design that utilizes two-piece locking hinge collar system for superior throne base to seat connection and oversized wing nut for easy and secure tightening. TAMA removed the "wobble" which can typically affect the seat to throne base connection.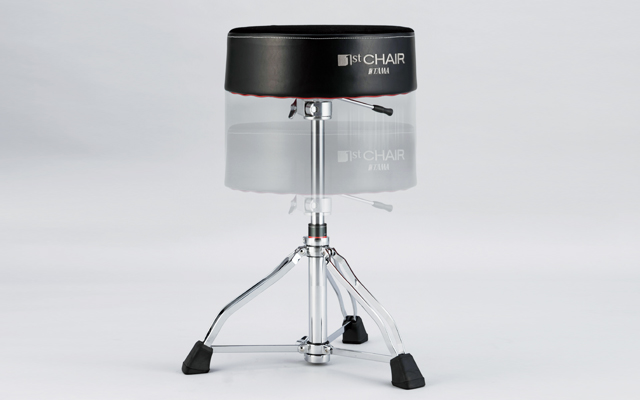 HYDRAULIX
1st Chair HYDRAULIX thrones allow effortless height adjustment simply by activating a lever. And because HYDRAULIX features a seat that can be removed from the base, this innovative throne offers the most easy-to-store and transport design in the market.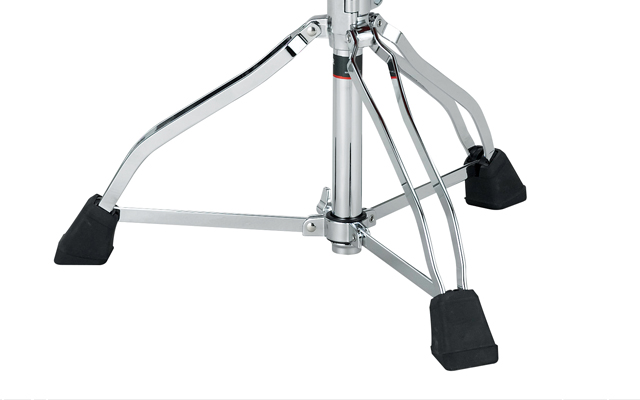 Super Stabilizer Design
By lowering the distance of the center throne pipe to the floor, a lower center of gravity was achieved. Additional stability improved by lengthening the tripod leg stabilizer bar and designing double-braced tripod legs that do not taper at the point they insert into the rubber feet.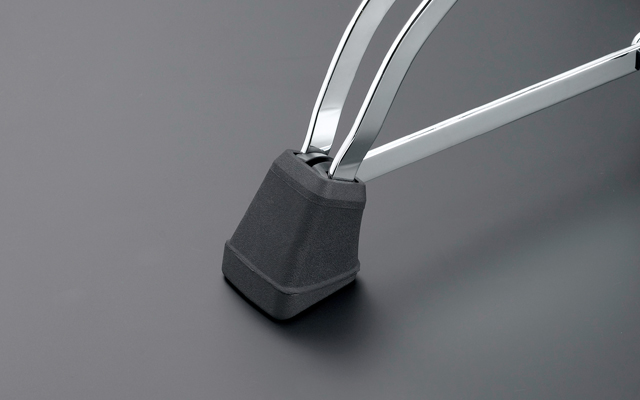 Oversized Rubber Feet
The extra-large rubber feet are 1.5 times larger than previous TAMA rubber feet to optimize stability.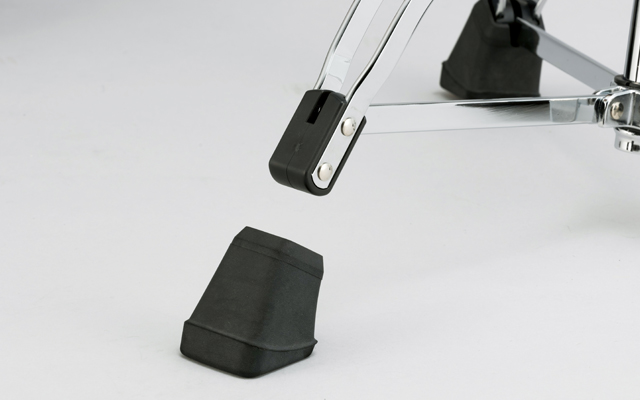 Foot Life
It's tough to imagine just how much weight and stress is on the rubber feet of your stand-until you see how often you have to keep replacing them. Not so with Foot Life. An innovative plastic leg attachment, Foot Life eliminates the wear and tear of metal to metal contact for longer foot life.
HT-550BCN
WHAT OUR CUSTOMERS SAY ABOUT US
Awesome music shop! Very clean, not crowded. Lots of guitars for everyone's musical taste. The staff is super nice, and very informative. I can't say enough good things about Picker's Alley! Thank you so much for serving Southwestern Ontario with such awesome service!!

Pat P
Great music store. Messaged them about a sale item and they put the last one aside for me until I could get there to purchase.

Tim Clements
Tony is by far the best customer service rep around, He knows his stuff, and is always willing to go above and beyond, I only go to pickers alley, for all my musical needs!!

Ryan Mathews
Excellent service, in one word they know what they are doing just tell them your requirement and budget. Don't worry about price if you see it online it's the same price here in offline too. Best thing is the owner's humour and focus on your requirement more than the sales of the store.

Very very happy and satisfied and will be back for additional requirements.

Adhish Prasai
What a great selection of guitars and amps. Staff is very knowledgeable and friendly. If they don't have what you need chances are they can source it for you. Prices are as competitive as big box music stores so there is no need to look elsewhere. I will continue to support local when I can.

Rob storch