---
Estimated delivery: 1-2 Days in Canada.
Free shipping on all orders over $200, some exceptions apply.
---
---
BTB605MS — Cerulean Aura Burst Matte
Description
Without a doubt, your instrument should reflect the dedication you place in your musicianship and creative endeavors. At a certain point, the word "boutique" comes to mind: Select-grade materials, neck-thru construction, and top quality components, all meticulously combined into a stunning pro-level instrument. But what about the upfront investment of such an instrument? That's where Ibanez comes in. Their ability to build small-shop quality into inspiring yet affordable instruments is showcased in droves with BTB series basses.
Specifications
neck type

BTB5 for Multi Scale

5pc Maple/Walnut w/Graphite reinforcement rods

Neck-through

top/back/body

Okoume wing body

fretboard

Bound Panga Panga fretboard

Abalone dot inlay

fret

Medium Stainless Steel frets

number of frets

24 (+ zero fret)

bridge

MR5S bridge

string space

18mm

neck pickup

T1 neck pickup

Passive

bridge pickup

T1 bridge pickup

Passive

equalizer

Ibanez Custom Electronics 3-band EQ w/ EQ bypass switch (passive tone control on treble pot) & 3-way Mid frequency switch

factory tuning

1G,2D,3A,4E,5B

strings

D'Addario® NYXL45130 for 37"

string gauge

.045/.055/.080/.100/.130

hardware colour

Black



Neck Dimensions
Scale :

939.8mm/37" - 889mm/35"

a : Width

47mm

at NUT

b : Width

75mm

at 24F

c : Thickness

20mm

at 1F

d : Thickness

22mm

at 12F

Radius :

400mmR
Features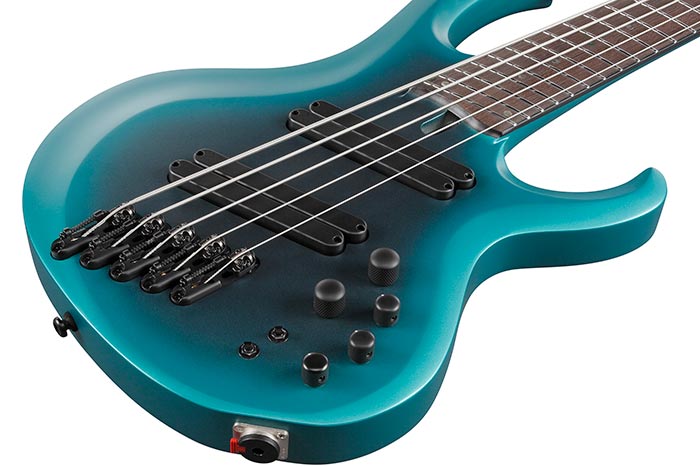 Okoume wing body
The Okoume wing body provides a bright and solid sound.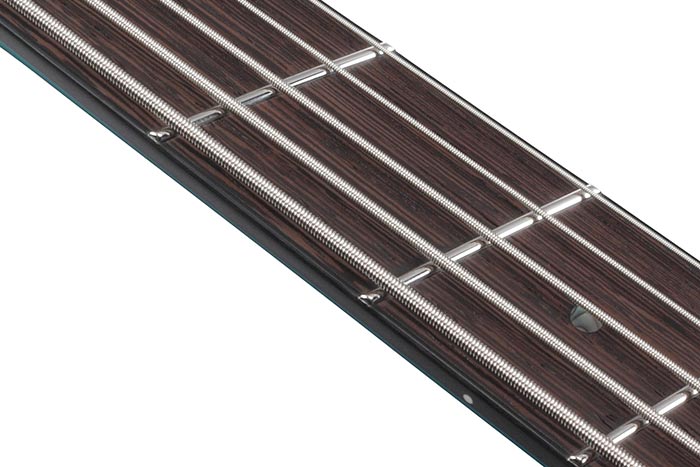 Medium Stainless Steel frets
The Stainless Steel frets are durable and long-lasting.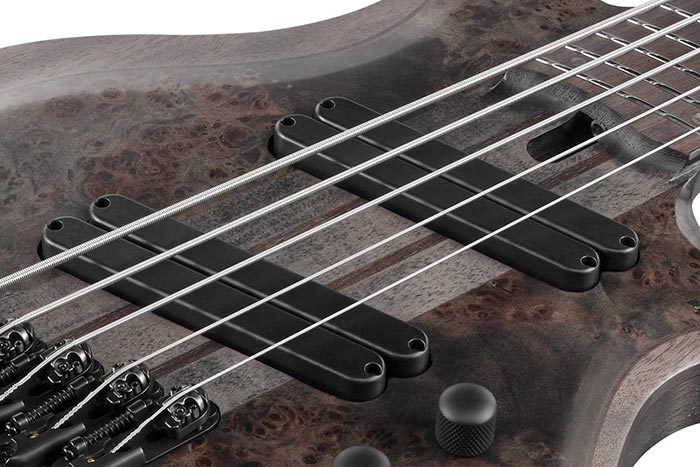 T1 pickups
The T1 pickup is a humbucker featuring two separate, individually mounted coils that provides tight bass response, punchy mid-range, and clear high-end. It offers flexible voicing suitable for various genres, and the height of each coil can be set individually for highly nuanced adjustments to the tone. On top of its great sound, the physical design features rounded edges for enhanced ergonomic comfort when using the pickup as a thumb rest. Moreover, the individually mounted coils allow them to be positioned slightly offset from one another. This makes it so the surface of the pickup where the player rests their thumb is directly parallel with the strings, which is not typical with most multi scale basses. This design greatly enhances the comfort and playability of the instrument.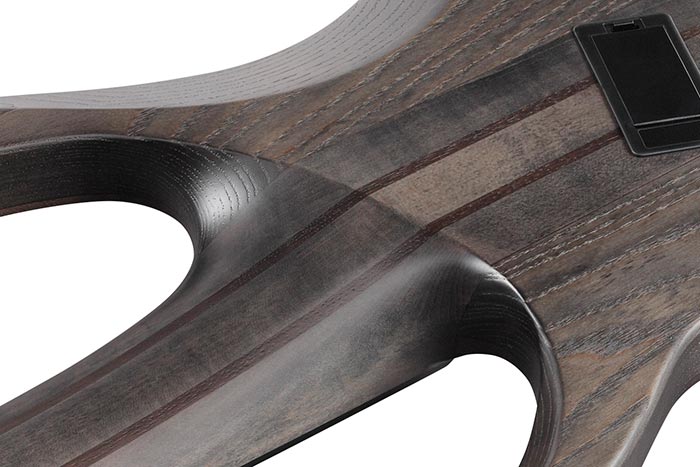 Neck-through construction
The neck-through construction contributes to massive sustain and smooth access to high fretboard positions.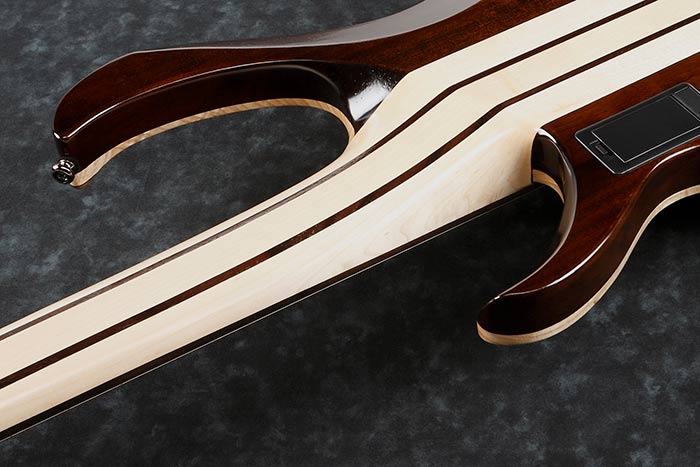 5pc Maple/Walnut neck with Graphite reinforcement rods
The 5pc Maple/Walnut neck provides tonal clarity and superior attack.The Graphite reinforcement rods provides massive sustain and excellent stability.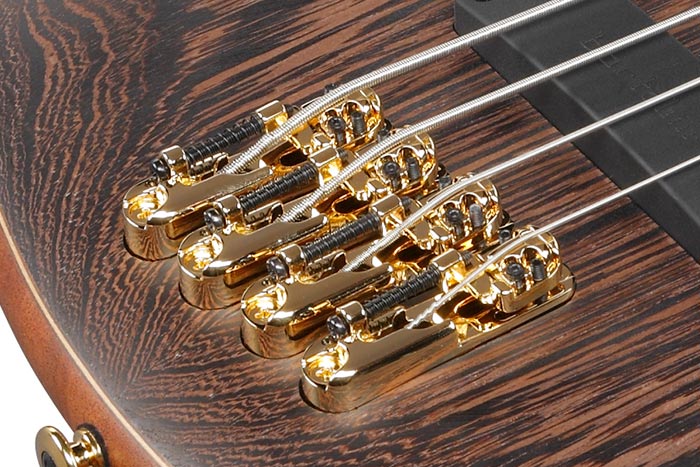 MR5S bridge
The MR5S bridge has adjustable saddles for variable string spacing by +/- 1.5mm, answering every bassist's specific string spacing needs.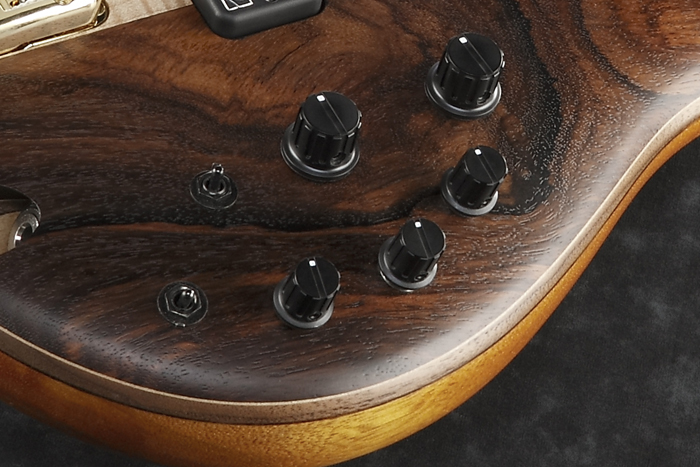 Ibanez Custom Electronics 3-band EQ w/EQ bypass switch & Mid frequency switch
Ibanez Custom Electronics 3-band EQ is our latest refinement on the concept of simple, straightforward, no-nonsense EQ control. The Boost and Cut for the Mid Control are each centered on slightly different frequencies, an innovation that delivers a preset range of the most favorable bass tones.
Precision tonal control, including a switch to choose passive-only operation. When the EQ bypasses activated, the treble tone control knob becomes the global tone control for the passive circuit.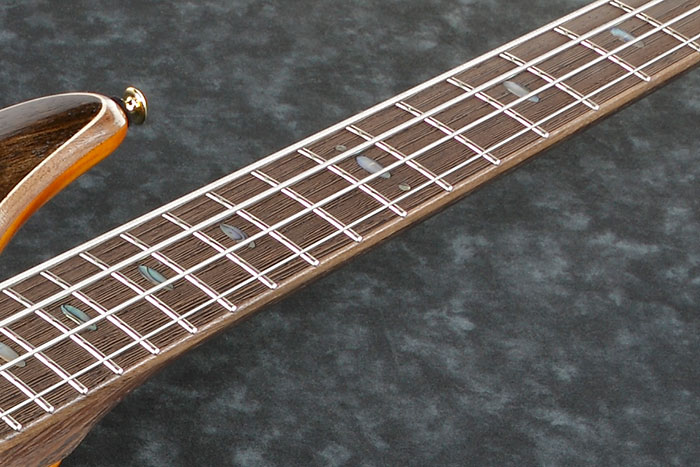 Panga Panga fretboard
Panga Panga features a beautiful wood grain which produces a tight low and mid range, along with a sharp attack on high end.
(Model# BTB605MS CEM)
WHAT OUR CUSTOMERS SAY ABOUT US
Awesome music shop! Very clean, not crowded. Lots of guitars for everyone's musical taste. The staff is super nice, and very informative. I can't say enough good things about Picker's Alley! Thank you so much for serving Southwestern Ontario with such awesome service!!

Pat P
Great music store. Messaged them about a sale item and they put the last one aside for me until I could get there to purchase.

Tim Clements
Tony is by far the best customer service rep around, He knows his stuff, and is always willing to go above and beyond, I only go to pickers alley, for all my musical needs!!

Ryan Mathews
Excellent service, in one word they know what they are doing just tell them your requirement and budget. Don't worry about price if you see it online it's the same price here in offline too. Best thing is the owner's humour and focus on your requirement more than the sales of the store.

Very very happy and satisfied and will be back for additional requirements.

Adhish Prasai
What a great selection of guitars and amps. Staff is very knowledgeable and friendly. If they don't have what you need chances are they can source it for you. Prices are as competitive as big box music stores so there is no need to look elsewhere. I will continue to support local when I can.

Rob storch